Visa IPO, Euro/Dollar and Good, all the Records
By Sun
In case you didn't hear the news, Visa Inc., the largest credit card network, is preparing to go public next month under symbol V. According to terms filed with SEC, Visa plans to sell 406 million common shares in its IPO, plus additional 40.6 million shares that will be available for underwriters, priced at between $37 and $42 apiece. The offering could potentially reach a total of $18.8 billion dollars, making Visa IPO the largest initial public offering in US history.
Apparently, this is going to be huge if the performance of the smaller rival, MasterCard, Inc., (MA) since its debut in May 2006 can give us any indication. MasterCard was priced at $39 in its IPO and now the stock is traded around $200, propelled by Americans' addiction of using plastics to pay everything. According Bloomberg, MasterCard's 4th quarter net income rose sevenfold! No wonder MA's stock has more than quadrupled in less than two years after becoming a public company,
So are you going to buy Visa (Moneymonk says Visa IPO date will be in the week of March 17)? If you believe Visa is going to do as well as MasterCard, it doesn't really matter whether you buy it at $40, $50, or $60.
Today, February 27th, is another record day for Euro/Dollar and gold after government report showed no end in sight of the troubled housing market and the larger-than-expected drop of durable goods orders pointed to a slowing economy. In Wednesday's trading, US dollar fell to its lowest price ever against Euro since the currency was launched in 1999. At $1.5132 per Euro, the dollar dropped below $1.50 verse the Euro for the first time.
Meanwhile, spot gold continued to march into new territory after Fed chairman Ben Bernanke singled more rate cuts in a congressional testimony to prevent the economy from going to recession. Spot gold touched an intraday high of $964.70 an ounce, another record for the bullion. As the dollar keeps weakening and inflation remains a risk, a $1000 gold seems to be within reach.
BTW, crude oil future also reached record today at $102.08 a barrel in New York. Eventually, it settled at $99.81 after weekly inventory report showed US stockpile has grown to the highest level since November as a slowing economy reduced demands. At least, that's a good side effect
Update:  Gold set another record on Thursday, February 28th when the precious metal reached $973.15 an ounce.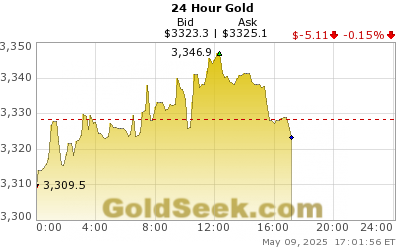 This article was originally written or modified on . If you enjoyed reading this post, please consider subscribing to my full RSS feed. Or you can also choose to have free daily updates delivered right to your inbox.